Das Reservat der Nachteile
A Refuge for Drawbacks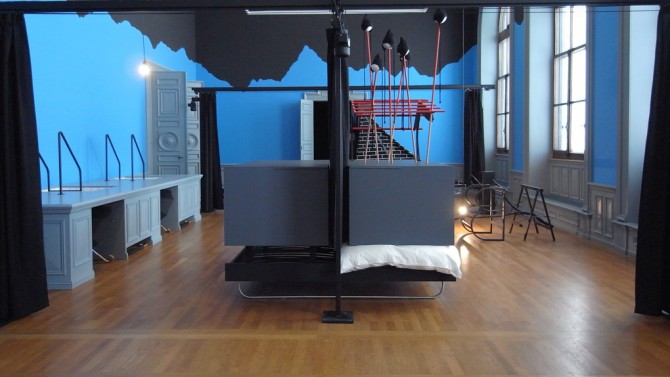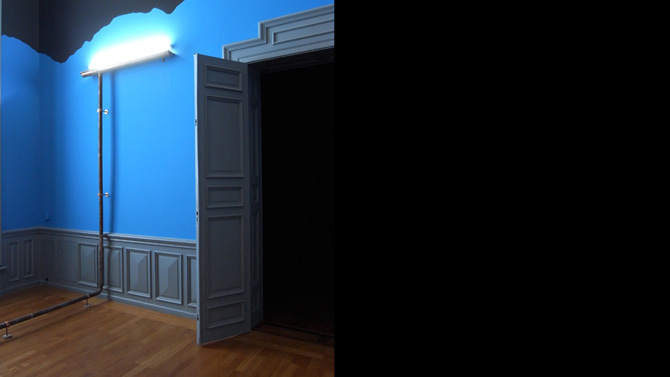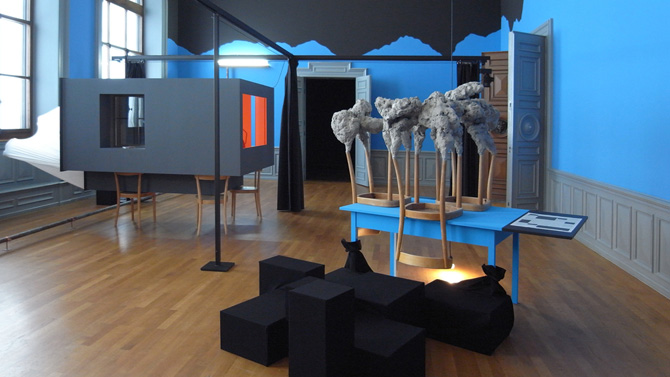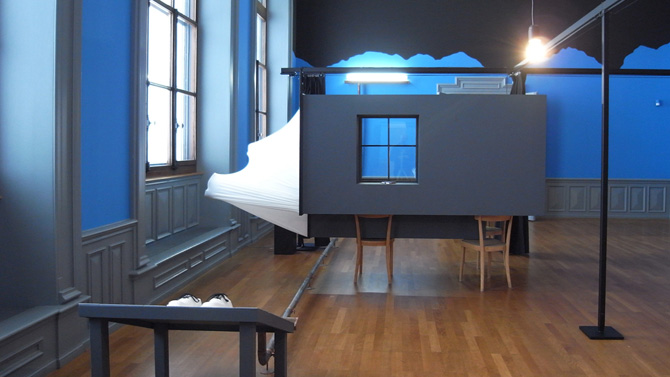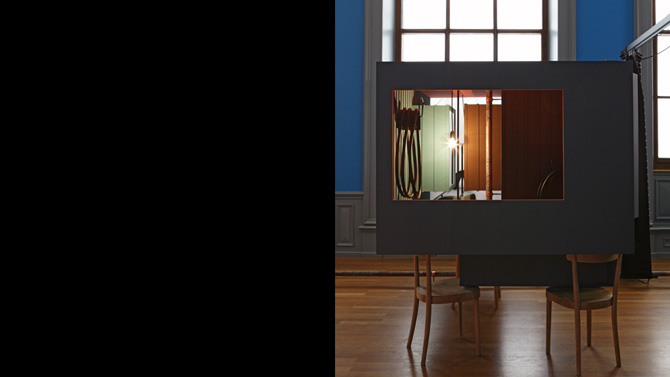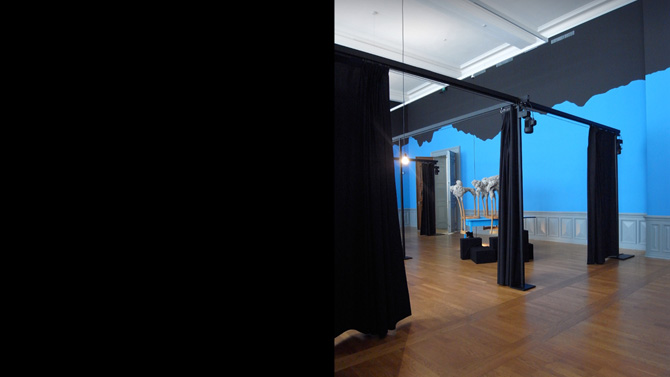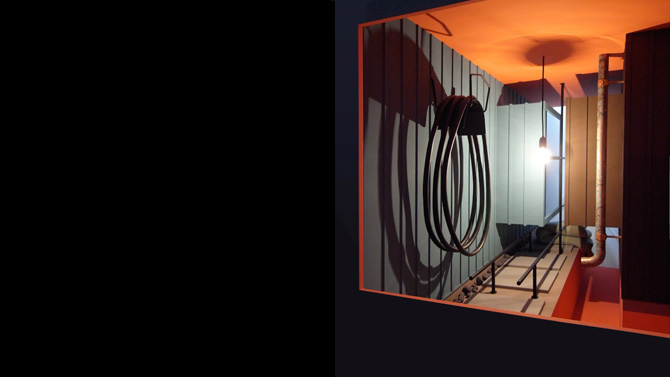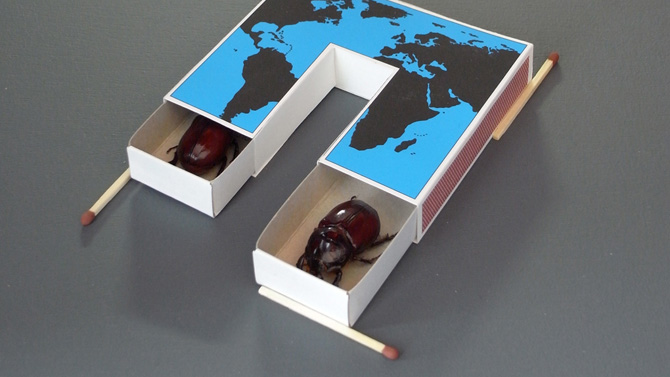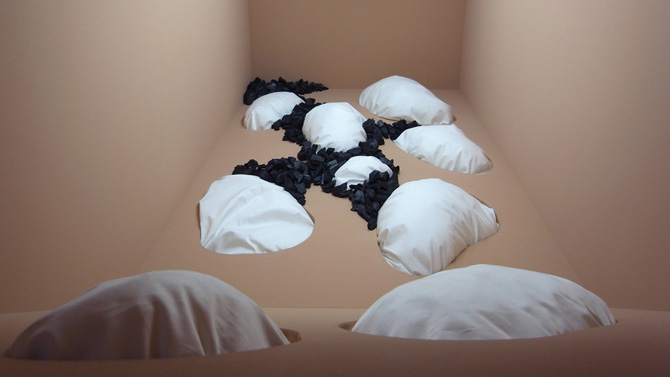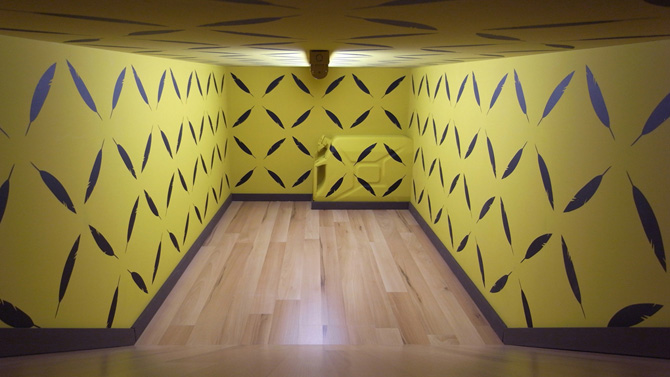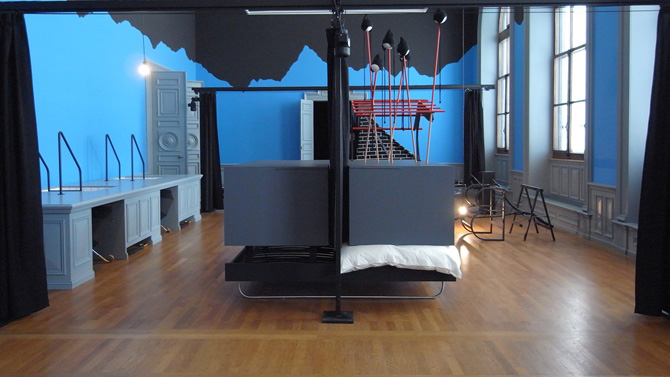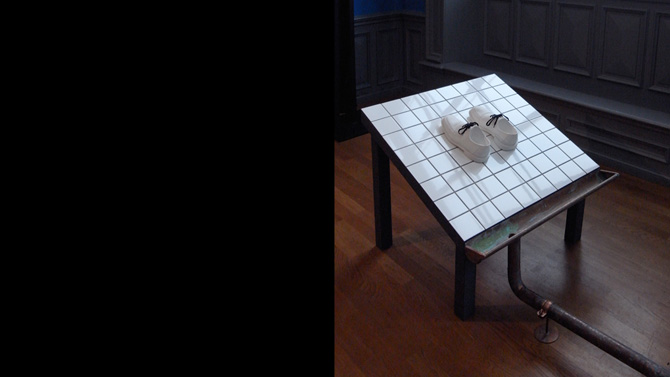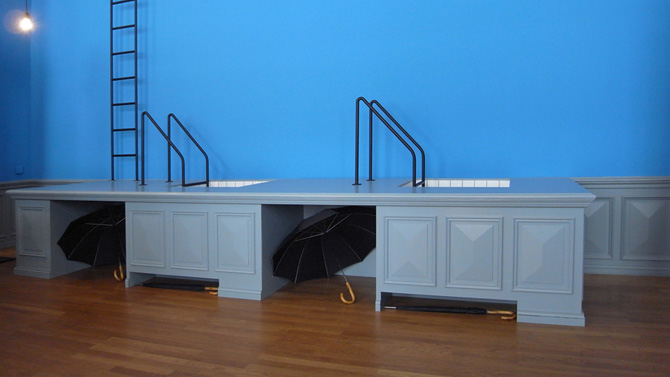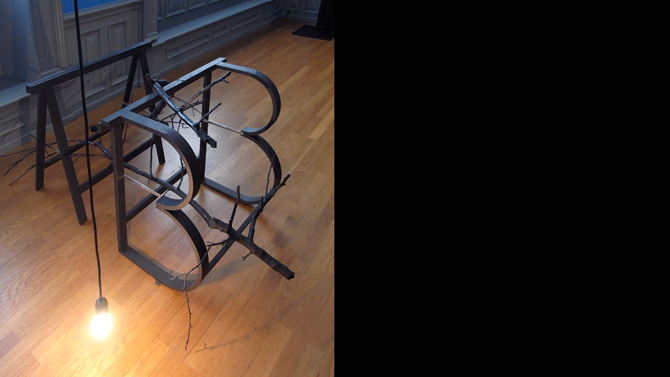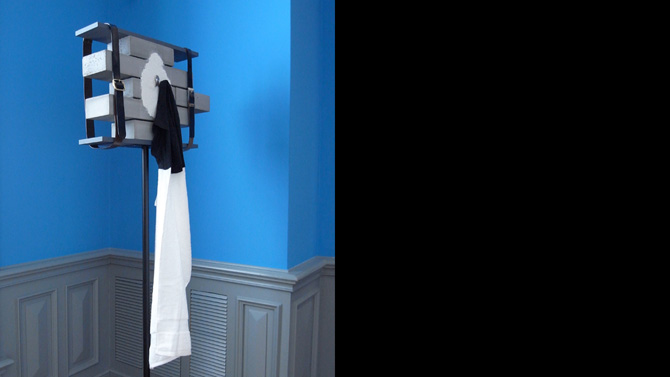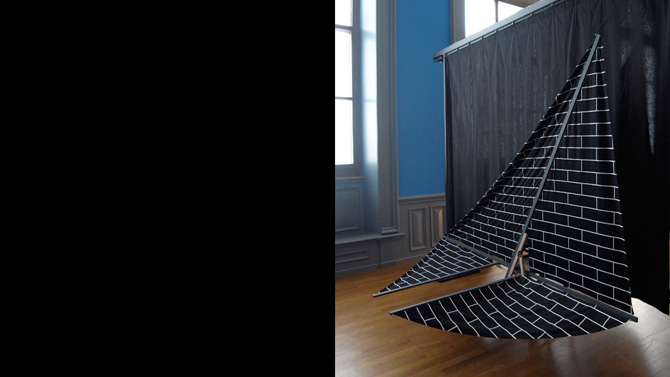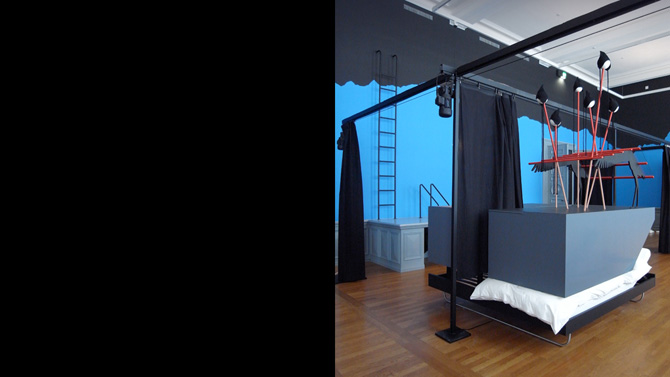 Comments are closed.
Yves Netzhammer
Das Reservat der Nachteile
Kunstmuseum Bern, 2010/2011
Kuratorin: Kathleen Bühler
Nach kleineren Einzelausstellungen im Helmhaus Zürich (2003) und in der Kunsthalle Winterthur (2009) ist die Werkschau im Kunstmuseum Bern, in der ältere Arbeiten mit eigens für die Ausstellung produzierten neuen Werken zusammen geführt werden, die erste grosse Einzelausstellung in einem Schweizer Kunstmuseum von Yves Netzhammer.
Yves Netzhammers Zeichnungen, Rauminstallationen, Wandbilder und im Computer generierte Videofilme faszinieren durch ihre körperhafte Ausstrahlung und formale Klarheit. Getragen von der spielerischen Energie des Re-Kombinierens führen sie den Betrachter auf die Nachtseite unserer Existenz: Angenehmes ist verzahnt mit Unangenehmem, Totes verschmilzt mit Lebendigem zu bisher ungesehenen Wesen und Szenarien. Netzhammer klopft in seinem Werk beharrlich Grenzen von Eigen- und Fremdempfindung ab und erzeugt so Bilder von eindringlicher Präsenz, in denen die Rangordnung zwischen Mensch, Tier, Pflanze und Ding in Bewegung gerät. Die dabei entstehenden beängstigend schönen Zwischenzustände stellen die Vorurteile unseres Bilderdenkens in Frage und erfassen auf einzigartige Weise drängende Probleme unseres Lebens neu. Fragen betreffend des Verhältnisses zur Natur, zu fremden Kulturen, sowie die Angst vor dem Selbstverlust angesichts der zunehmenden Mediatisierung und Technologisierung der Welt fliessen in neuartige Bildfindungen ein. Über die Thematisierung der Ränder des Ichs – wie der Verletzbarkeit und Endlichkeit des Körpers und der Bedingtheit des Subjekts durch Kultur – entwickeln sich neue Formen des Ein- und Mitfühlens.
In den letzten Jahren präsentieren sich Netzhammers Werke zunehmend als theatralische Installationen, in denen die imaginäre Welt der künstlerischen Animationsfilme und Computerzeichnungen in eine neue Art von Räumlichkeit umgesetzt und der Betrachter durch Spiegelungen oder Eingriffe in den Betrachterraum mit einbezogen wird. Yves Netzhammer baut Bühnen mit symbolischen Objekten, auf denen assoziativ-modellhaft und unterstrichen von einer präzis eingesetzten Musik menschliche Nöte und Anliegen formuliert und ausagiert werden.
Yves Netzhammer
A Refuge for Drawbacks
Kunstmuseum Bern, 2010/2011
Curator: Kathleen Bühler
After several small solo exhibitions in the Helmhaus Zürich (2003) and the Kunsthalle Winterthur (2009), Netzhammer's works will now be exhibited in the Kunstmuseum Bern. Here previous works will be combined with new creations that were specially produced for this show, making up Yves Netzhammer's first large-scale solo exhibition in a Swiss fine art museum.
His drawings, room installations, murals, and computer-generated videos fascinate with their corporeal impact and their formal clarity. Born of the playful energy of re-combining, these artworks probe, step-by-step, into the dark side of our existence. The pleasing is interlinked with the displeasing, while the dead merges with the living into hitherto unseen creatures and scenarios. Netzhammer persistently explores the boundaries between the perception of autonomy and the perception of heteronomy, thereby creating images with a powerful presence, in which he brings the hierarchy between human-beings, animals, plants, and objects into fluctuation. The frighteningly beautiful intermediate stages that emerge question the prejudices we foster in the way we think in images and grasp the pressing problems of life in a new and unique way. The issues that the artist addresses are attitudes toward nature, toward other cultures, and fear of loss of self in face of the increasing dominance of the role of media and technology in the world. He blends these into unique pictorial inventions. Netzhammer develops new forms of empathy and sympathy by taking up the boundaries of self as a theme, such as the fragility and finiteness of the body and determination of the subject by culture.
In recent years, Netzhammer reveals a growing tendency to create theatrical installations in which the imaginary world of artistic animation films and computer drawings are transposed into a new kind of three-dimensionality. The installation includes the beholder by using either mirror-effects or by encroaching into the viewer's space. With the addition of precisely timed inserts of music, Yves Netzhammer constructs stages with symbolic objects on which human anxieties and concerns are expressed and enacted.